airsplendid
Regular price
$2,390.00 USD
Regular price
Sale price
$2,390.00 USD
Unit price
per
Sale
Sold out
High Quality Inflatable Military Tank Replica
Details
Size 8mL-4mW-3mH or customized
Material 450D PVC tarpaulin or customized
Printing Digital printing 3D effects
Inflatable Style continue air inflatable
Product Type inflatable replica & inflatable military tank 
Certificate CE(EN14960) + CE(EN71)
Application military training or betterfield (high discount for Ukraine Army) -> we stand with Ukraine 
Description
100% copy to military tank! - high discount for Ukraine army (no discussion c/ Russia) 
our inflatable military tank, is made from tough and durable PVC helping our tank shape stable and 100% look-like to real tank. 3D printing effect make our tank with vibrant colour and captive on the better field. Inflatable military tank decoy is the best way to seduce enimy drone or attention of your rival, wasting their animation and drone attacts. Ukraine Soldier supports only, we will not sell our inflatable military tank to Russia or someone whom supporting Russia. 
You have never seen such a similiar inflatable tank before, it's extremly look like a real military tank, from color to shape, from its size to printing. we aim to make our inflatable replica similiar and enhance the disguise possibility of our inflatable products. helping our customers using them exciting on the ground - not only for battle field but also for military training field. 
Those from militant or those from military training center, whom are interesting in our inflatable military tank, once they have their own idea or even they're not liking our original inflatable tank design, please feel free to contact us for enhancement or other tank designs. OEM services are available here with our skillful designer. Free designs are offered with no extra charges. 
Is our inflatable military tank moving like real tank? 
Unfortunately due to its inflatable characteristic, our inflatable military tank could not move as real tank. probably some days in future we would figure it out and make our military designs moving as real ones. 
Is our inflatable military tank heavy as real one?
Good news, due to its inflatable characteristic also. our inflatable military tank is very light in weight and tiny in package. really convenient for shipping and storage. moreover, people could inflate it flexibly with one air blower - easy and rapid. no extra assistance required even a small girl could do it completely. 
How long can our inflatable military tank laste?
Life-span generally speaking it could be used for 5 years - once our customer could enduce the fading of color and printing - as it would be used for outdoor, with sufficient UV the color and the printign would fade much faster than using indoor. But our material could stand for 5 years no problem.
You have to use one 2HP power air blowers, whice could work for a week continusely but our suggestion is every 24 hours our air blower should take a rest for 10 minuts. 
Share
View full details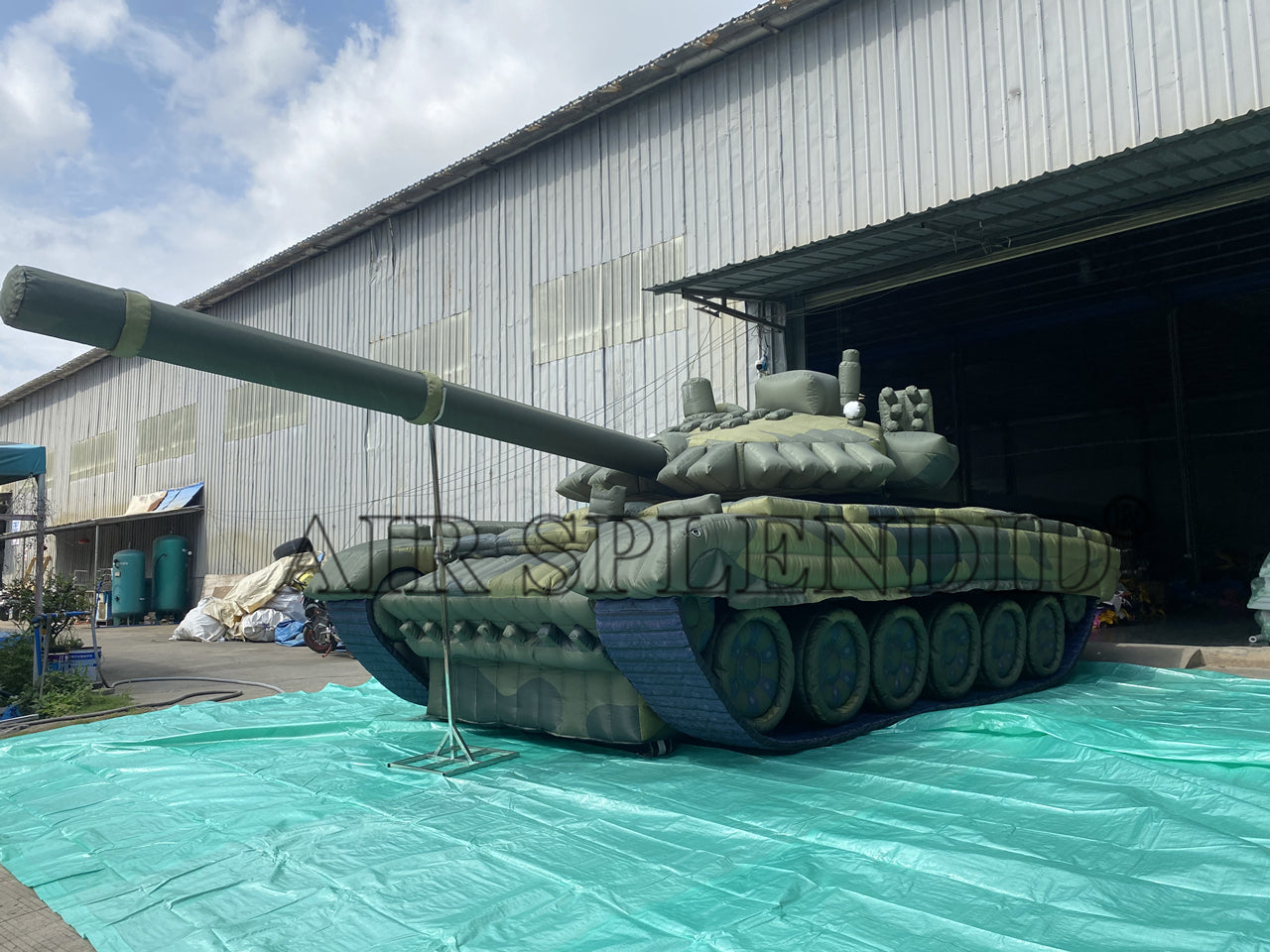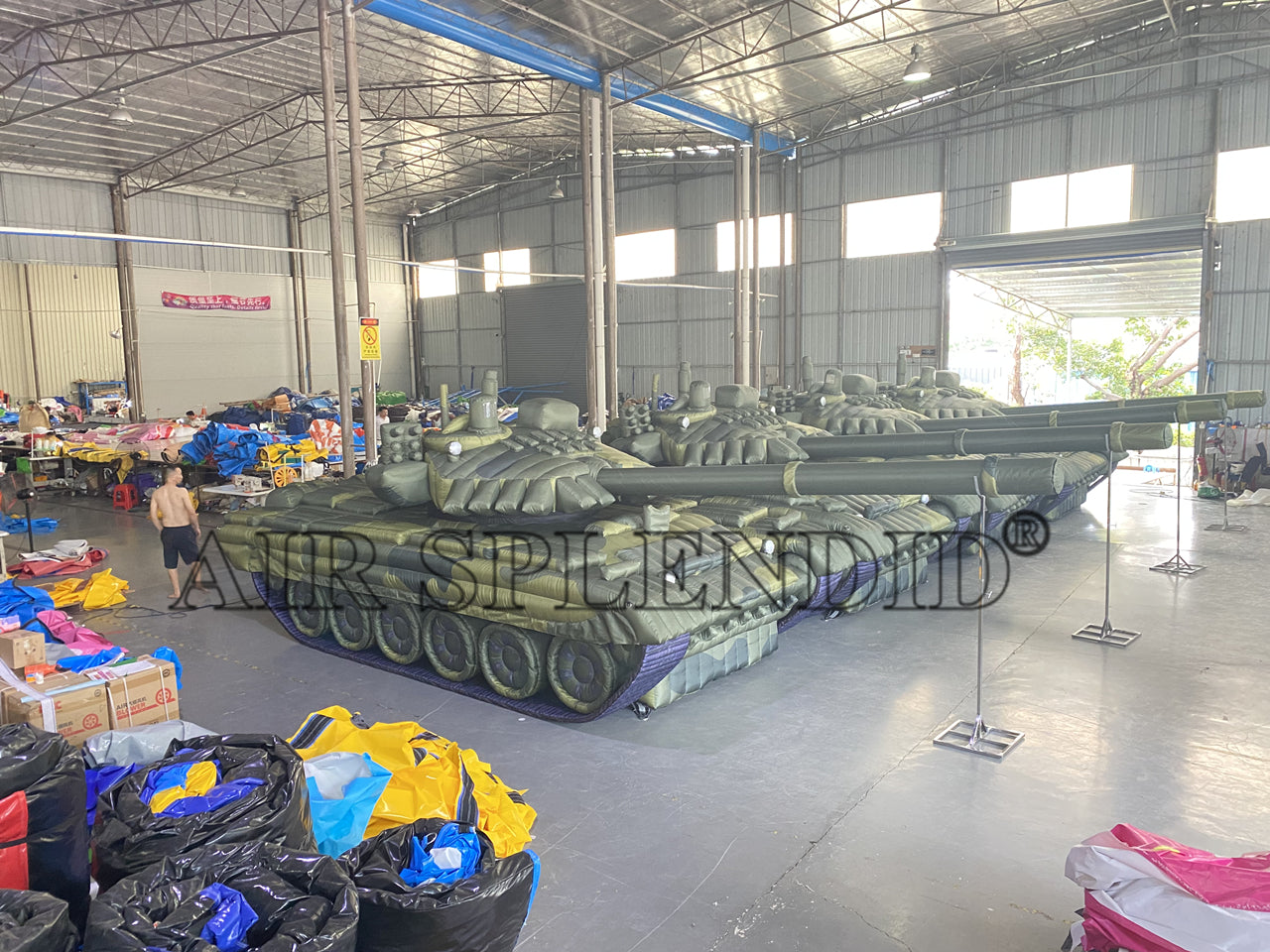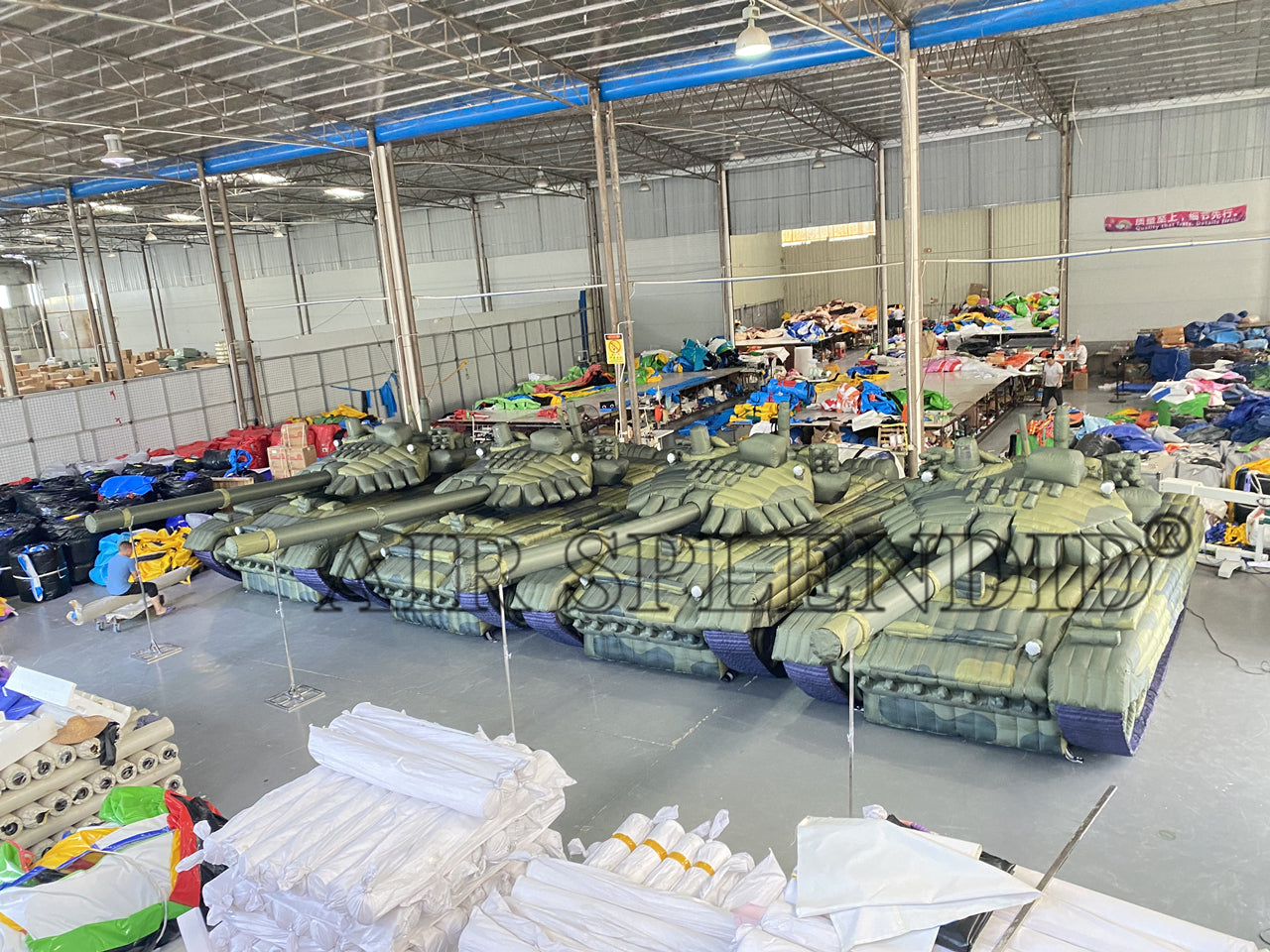 For More Details +86 185 757 99273 info@airsplendid.com