airsplendid
Regular price
$180.00 USD
Regular price
Sale price
$180.00 USD
Unit price
per
Sale
Sold out
Inflatable Air Race Pylone Race Marks
Details
Size 3mL-3mW-3mH or customized
Material 0.65mm pvc tarpaulin
Printing 3D digital printing or UV printing
Inflatable Type airtight inflatable arce marks
Package Include
1) inflatable pylone race marks * 1
2) carry bags * 1 
3) sand bags for water usage * 1
4) air pump 1200W * 1
Description
during the air race, the pilot will take a lot of special and amazing performance as schedule. some times the inflatable pylone will play important role during the performance. only only they will act as signage, but also they are acting like indicator for pilots while they are doing spectacular performance. for example inflatable race mark would indicate the rout with which the pilot should fly with.  integratedly an inflatable pylone race marks is something neccessary during any kinds of air race in reality. 
what are those adventages using inflatable pylone race marks during air race? sometimes specially in the old time, people will use pylone race marks for air race indicator, for example made from wood or iron. which were really huge and tough for set up and shipping. time costing and labour consuming. as the era advanced, plastic pylone also was adopted for air race, which would be light in weight and soft for set up, meaningfully it was much safer during the set up process. as inflatable pylone race marks invented, things became easy and flexible - any where any time any people any application. these inflatable race marks pylone could be easily applied for the air race performace. sometime event organizers also considering sponsor's theme on the pylone itself. the traditional pylone race marks which is huge and tought, were hard and difficult to customize, or highly charged for any kind of sponsor's information on them. meanwhile with our inflatable pylone race marks all these difficulties could be solved obviously. 
1) easy set up and pack up - hour work, even minut work.
2) small package in transportation but huge scale in set up while using.
3) light in weight, only calculated in KG for shipping.
4) customizable - any information could be done on the surface. 
5) economic in cost but high efficiency as inflatable indicator of air race.
6) free 3D design to complete your inspiration and realize your idea in real. 
7) flexible in set up, easy to drag and pull on the water or on land.
8) multi-function designs - not only for water but also for land usage.
how are inflatable race marks working as indicator during the air race?
the inflatable pylone race marks could serve as traditional pylone in size and dimension, it can stably stand on land on the start point, even serve in the water as water race mark too - as water indicator to guid the pilot performing. think about the traditional pylone. you can also set up on the water but with an boat or something assistance. the inflatable pylone race marks also could be printing on their surface, customizable and vibrant printing, that will be an easy way to help you fulfill the marketing demand of your sponsors. your information will be vividly displayed on the pylone during the shunshine day. due to our advanced printing technology - 3D digital or UV printing, an pylone race marks will go with shinning color on surface and people could see the signage miles away.
those steps to customize your inflatable pylone race marks with us? 
1) firstly our customer should has his/her own idea for example color, size, printing.shape etc. 
2) secondly talk with us about your idea, later our designer will listen to your inspiration and start primative race mark designs.
3) thirdly, our customer should approve the primative design bases on your idea.
4) we will print the primative design out for your confirmation on color and design.
5) once the printing sample is approved we will start the production of your bulk order.
6) while everything is ready we will send photos and videos for your verification.
7) payment of your order and shipping is on the way. 
not clarified? please call us +86 185 757 99273
Share
View full details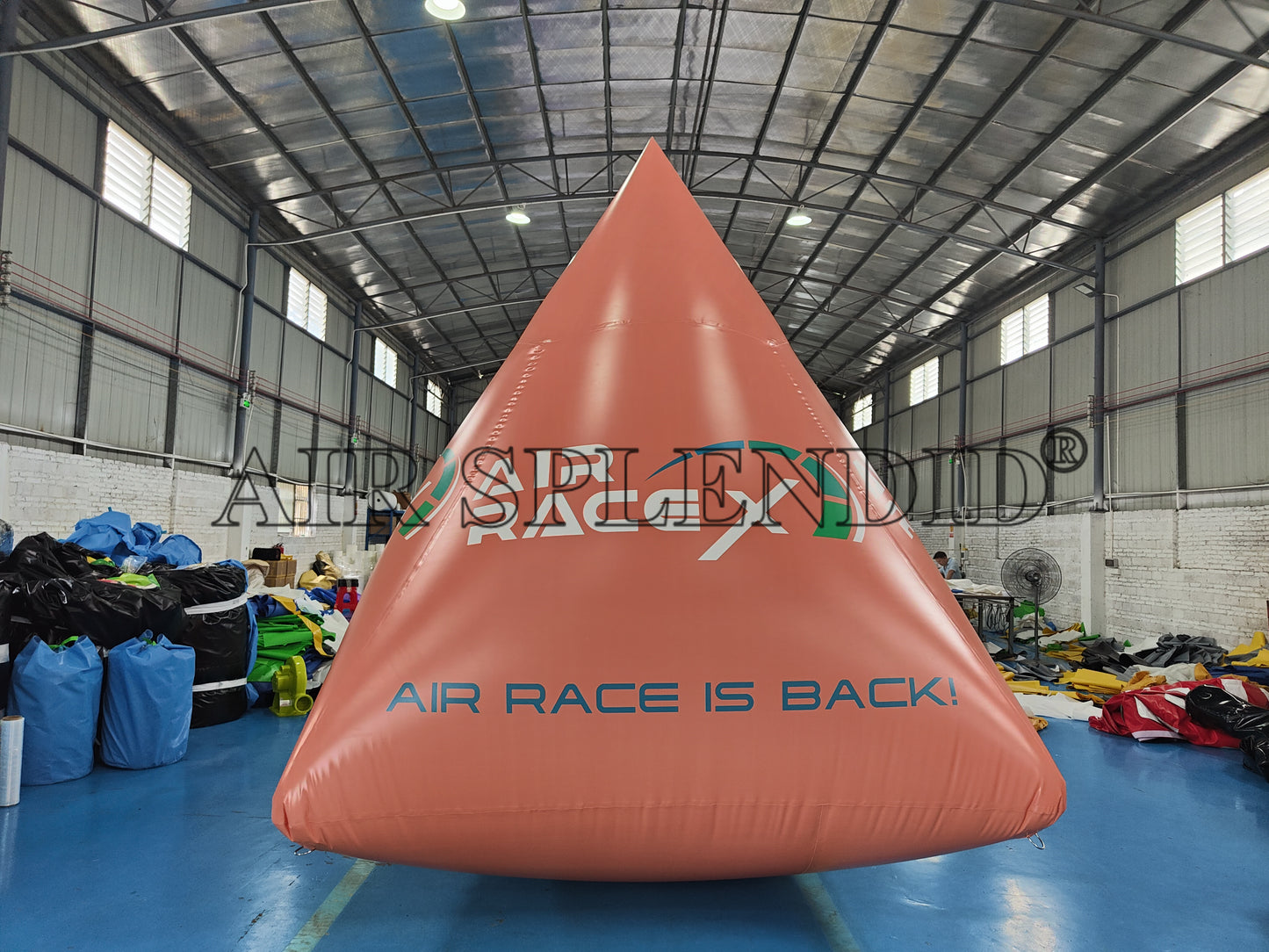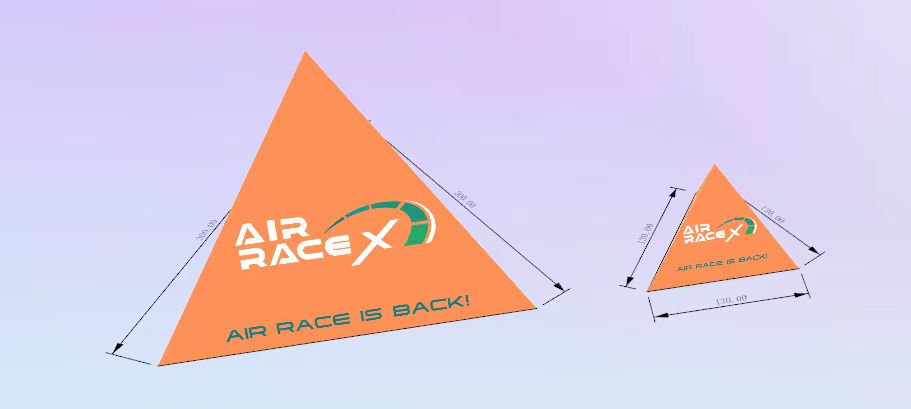 For More Details +86 185 757 99273 info@airsplendid.com