airsplendid
Regular price
$200.00 USD
Regular price
Sale price
$200.00 USD
Unit price
per
Sale
Sold out
Open Water Swimming Cylindrical Inflatable Racing Marker Buoys
Specification
Dimension: 2mL-0.9mD or customized
Material: 0.45mm PVC Tarpaulin / 0.65mm PVC Tarpaulin
Printing: 3D Digital Printing 100% to all colours & Hand-Drawing Available
Production Technique high-frequency welding 
Inflatable Type airtight inflatables
Product Style water inflatables / inflatable race marks / swimming race marks / inflatable marker buoys / ultra swim race marks / sailing buoys
Application Field yacht race / open water swimming / ultra swim / sailing / stand up paddle board / marine traffic
Application Country Guam USA
Brand: Air Splendid (China)
Description
During the summer days, open water swimming is nearly the most welcome sports and activities in most of the country. as well some water events organizers are used to make some inflatable race marks during the swimming events, not only it's the best way to guard the swimmers but also it's a great chance to do marketing during the swimming. our inflatable race marker buoys are used in major swimming events around the world. 
Not only in summer days, the people in Canary Spain they likely to love this sports all year long as there is not winter in this near-Africa region. for that reason, our inflatable race marks are best accepted by swimming organizers there. they would customize the inflatable race marker buoys with some special informacion from website to promotion poster, all these information will go with the body of race marks aiming to attract the great attention of participants and arouse the attention of every internet media etc. reaching the object of marketing with these inflatables. 
they are customizable, you're welcome to put whatevery legal information on the marker buoys, as well our advanced printing technique could vividely display the information under the sun and every of your printing will be vibrant. all the printing is protected with extra film outside, as the information printed could remain on its original colour even during strong sunlight in summer - you can say they're properly used in whatever weather condition.
will your intention of purchas be aborded by the complicate design process? no worry, we offer design service for free, any of your geniuse idea could be carried out by our skilled designer and any of your problem about the design could be settled by our experience. solely send us your idea with LOGOs and our designer would give you some suggestion to fit the demand of your order.
Set Up Tips
accessories for set up 
1) air pump 
2) rope 
3) weight - generally cement
process for set up
1) fill up the inflatable marker buoys with high potence air pump
2) fix the weight on the bottom with rope 
3) drag them from beach to the water and place them on the water
4) they will stand up stable and last for a long time
Caution: during summer day, less air pression inside is suggested.
Share
View full details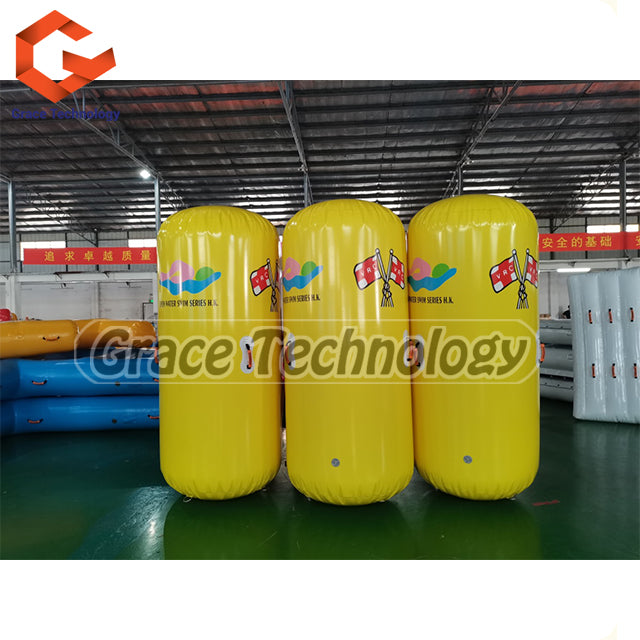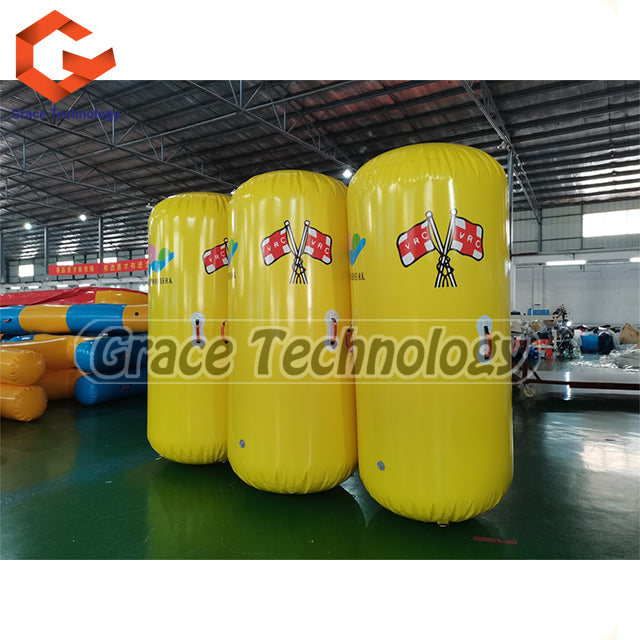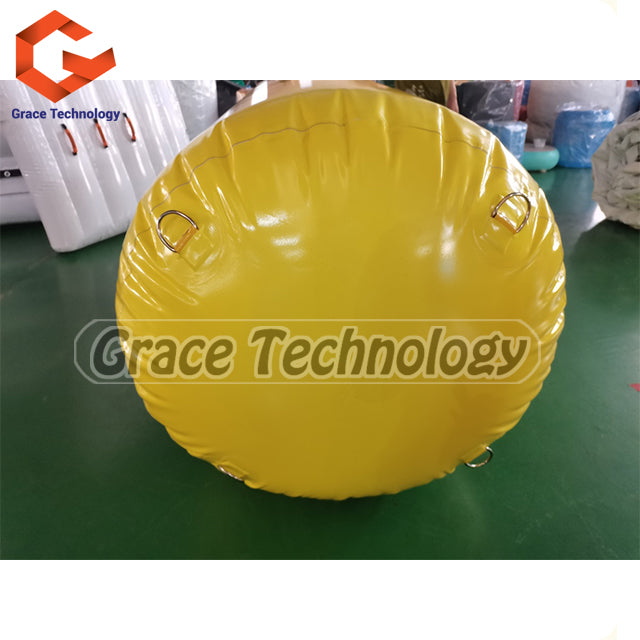 For More Details +86 185 757 99273 info@airsplendid.com